Participants of all ages develop unique bonds with their equine partners and learn how to "listen to" horses, whether riding or developing horsemanship skills on the ground. Our one hour lessons include goal oriented aspects of care, grooming, riding and fun activities to realize individual lesson plans to reach rider's full potential. Horses Make Miracles programs have horses of many shapes, sizes and personalities, a variety of saddles, gear and adaptive equipment to fit each rider's specific needs. Pre-determined program goals, sub-goals and objectives are set during the rider's first lesson assessment. The concentration of lessons focus on the positive to boost self-confidence and comfort related to all equine activities. Participants will gain horse knowledge, develop relationships with horses, other riders as well as staff members. Our participants come away with a keen understanding of horse terminology, equine behavior and riding skills while having fun in a safe and encouraging atmosphere.
Benefits of Therapeutic Riding
Boosts self-esteem
Empowerment
Independence
Confidence
Engaging with others
Communication skills and speech
Following directions
Awareness
Increase muscle tone
Postural core strength
Balance
Coordination
Improves sensory integration issues
Fine and gross motor skills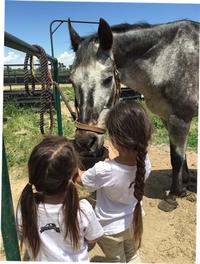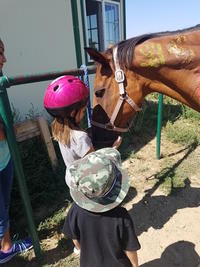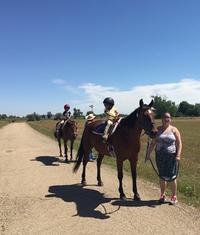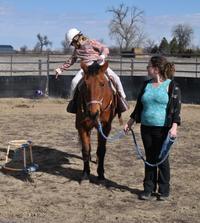 ​Therapeutic Riding has given Michael much more confidence when asked to try new things. He feels very special when he's riding and it's really the boost that he needs.
Since starting classes at Horses Make Miracles, Linda has provided Karen with thoughtful supportive observations encouraging her strengths rather than her physical challenges all in a safe and fun atmosphere.