Equine Assisted Activities and Therapies have proven positive benefits for veterans dealing with PTSD, epression, anxiety, traumatic brain injury, chronic mental, psychological and physical challenges such as amputees.  Horses Make Miracles' Hooves of Pride program is designed specifically to address individual participant's issues to ultimately replace feelings of hopelessness with positive coping skills for our well-deserved veterans of war.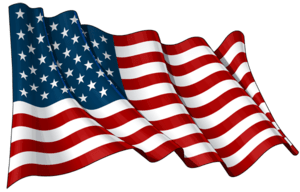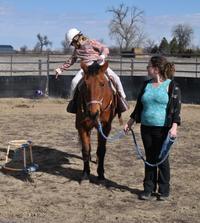 Effectively establishing communication with horses encourages clear and positive direction and initiative as well as demonstrating assertiveness.  These valuable skills will enable challenged veterans to express themselves more effectively in relationships.  

Many participants have experienced being over-controlled and have lost measures of spontaneity.  Equine Assisted Psychotherapy and Therapeutic Riding activities help restore those abilities for healthy recreation.  Particularly those whose mental illnesses involve lost control over impulses, communicating with their horse in a calm and easy manner promotes emotional awareness, regulation of impulses and self-control.  In addition; aggressiveness, agitation and behavioral issues with many participants is replaced with cooperation and a respectful relationship shared with their horse.  Although the horses are physically powerful, they exist within the boundaries of their mutually respectful relationship with humans.
Trust:
Many of our returning vets feel rejected and different which can be a very isolating experience. Their horse's non-judgmental and sensitivity to body language help our participants realize awareness of feelings and emotions with non-verbal cues. Learning to trust a horse aids in the restoration of trust and through the activities and caring for their horse, veterans can put aside the focus of their mental illness or disability and direct attention toward caring interactions.
Post Traumatic Stress Disorder and Anxiety:
Horse-human interactions significantly reduce physiological anxiety levels. Although a percentage of participants are initially afraid of the horses, these gentle giants display of open genuineness and affection allay any fears ultimately helping to embrace exposure in the form of therapy to address their anxiety issues. Horses live in the moment, don't hold grudges and don't dwell on what's already happened. This treatment modality in and of itself has proven to be an extremely valuable metaphor for folks who suffer with PTSD.
Confidence:
Veterans suffering with many of these issues feel isolated and withdrawn. Developing a positive relationship with a horse is a huge step toward practicing socials skills. Learning and mastering horsemanship skills enhance confidence and improve self-esteem. Positive change empowers our veterans to take on new challenges as they arise.